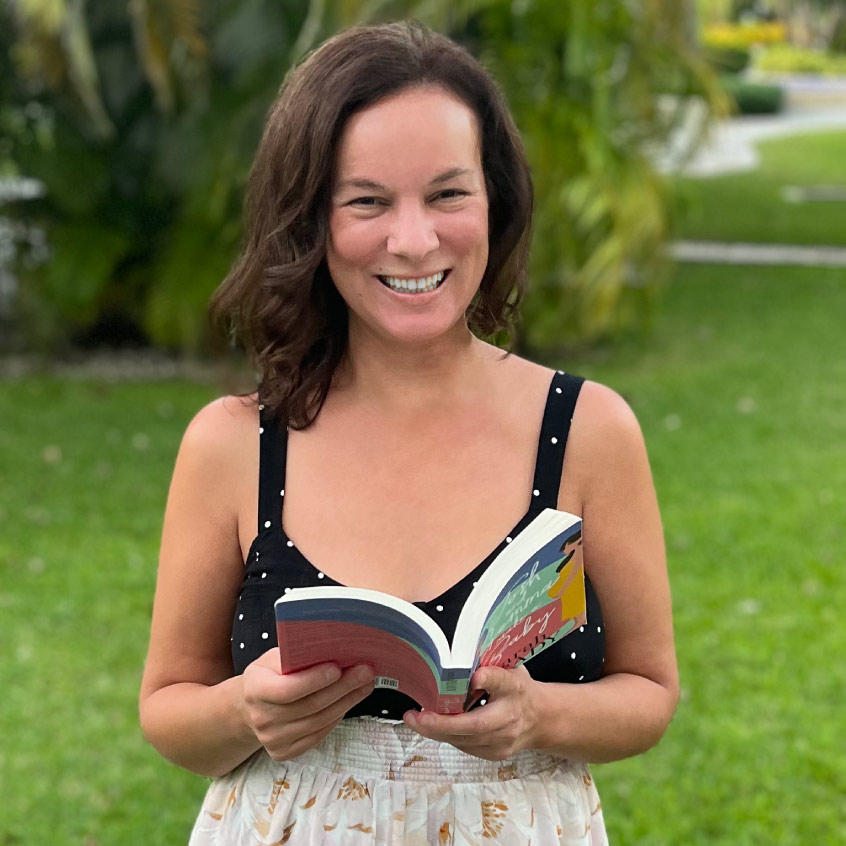 Meet Sarah Ready
Author Sarah Ready writes contemporary romance and romantic comedy. Her books have been described as "euphoric", "heartwarming" and "laugh out loud". Her debut novel The Fall in Love Checklist was hailed as "the unicorn read of 2020". She lives in the Caribbean with her family and water-loving pup.
FREQUENTLY ASKED QUESTIONS
Why do you write romance?

There are so many reasons that I write (and read!) romance. But, the main reason I write romance is because I love it. It's that simple!

When I sit down to write, I try to create romances that are like an unexpected (and wonderful) gift from a friend, or your favorite box of chocolates, or that hand-knitted blanket you've had for years. Books full of love and laughter.

When life gets tough, or when a pick me up is needed, there's nothing quite like a good romance. It can inspire, and give hope, or carry you on to the next day.

If you want to spread joy…give someone a romance novel!
What are your books like?

I'd describe them as fun, fast-paced, heartfelt books with awesome characters. They might make you laugh, they might make you cry, but I hope they always give you a bit of joy.
What genres do you write?

I write contemporary romance, romantic comedy, Chic Lit, and women's fiction.
What are your favorite tropes?

I'm a sucker for enemies to lovers and second chance romance. I like to see how love can change things for the better.
You're a writer, can I have some quotes?

Sure!

"Some of the best people in the world are romance writers. They're strong women, writing about strong women, for readers who are strong women. How can you not love that?" – Sarah Ready

"Romance books are stories where a woman is the central character, she knows what she wants and she goes after it, she struggles, she grows, and ultimately she succeeds. She gets a happily ever after. These are the best kind of stories." – Sarah Ready

"I write books where strong women are in charge of their destiny, in control of their own story. I write romance." – Sarah Ready
How can I get in contact?

I love to hear from readers, see my Contact page for ways to get in touch.

Also, you may consider joining my Newsletter, I love to send out bonus content and short stories to readers who want to dive deeper into their favorite books.
Where can I find your books?

I sell eBooks in every major online retailer. My books are also available through many public libraries via Overdrive or Hoopla.

Paperback, large print and hardback editions of my books are also available for purchase from Books-A-Million, Indiebound, Waterstones, and Book Depository.

Go to my Books page for links to your favorite store.

I am a participant in the Amazon Services LLC Associates Program, an affiliate advertising program designed to provide a means for sites to earn advertising fees by advertising and linking to Amazon.com.

---
News About Sarah