Pre-Order the latest romance book from Sarah Ready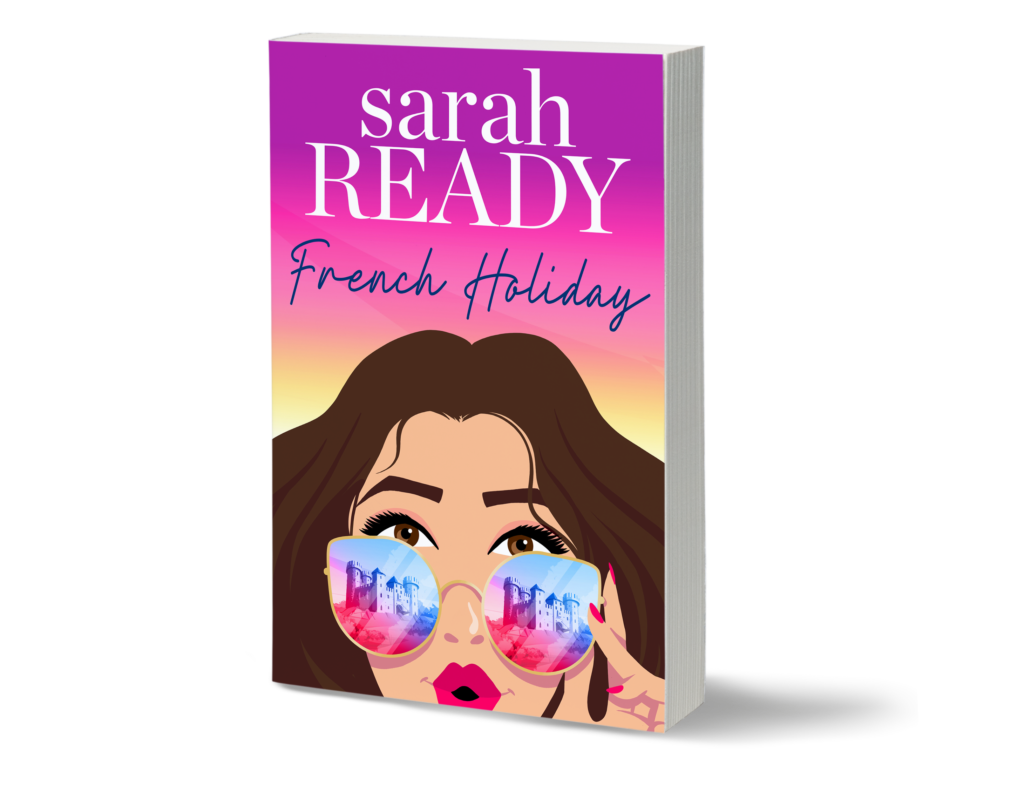 One (crumbling) French castle. Two enemies-at-first-sight. The holiday of a lifetime.
Pre-order my latest romance book now from:
Kobo,
Nook,
and other retailers.
-Sarah Ready
Merry DeLuca has a problem—a big problem. Her sister just married her best friend and the only man she's ever loved. Her life is rapidly spiraling down the drain and she doesn't have an escape plan.
So when Merry is offered a three-month holiday living in a romantic castle in the French countryside she leaps at the chance. Merry knows her French holiday will fix everything—there will be mouthwatering pastries, delicious (meaningless) flirtations, and languid strolls through vineyards at sunset. Her holiday will be perfect.
At least, Merry believes that until she arrives and finds Noah Wright—the best man at her sister's wedding and the worst man she's ever known—staying in her castle.
Famous travel documentarian by day and arrogant devil by night, Noah refuses to leave the castle. Which means that Merry and Noah are stuck together in France, in a crumbling castle, in a holiday where nothing goes right. Not for Merry and not for Noah.
So they strike a truce—they'll live as cohabitating friends for three-months, and then they'll amicably part ways, never to see each other again.
But the thing about friendship? Sometimes secrets are uncovered. Mysteries revealed. Hearts laid bare. And friendship can start to feel a lot like caring. A lot like love. It can even make you wish that the holiday never has to end. 
"Ready (The Fall in Love Checklist) whisks readers to the South of France for a saucy enemies-to-lovers romance… This is a winner." – Publishers Weekly starred review
"A charming dramedy featuring a promising sleuthing duo." – Kirkus Reviews
---
More from Sarah Ready
Want more books from Sarah Ready?
Check out my books page and see my stand alone romance books
and the Soul Mates in Romeo Romance Series.
Sign up for my newsletter to hear about all my upcoming romances.
---