The highly anticipated sequel to romcom Josh and Gemma Make a Baby. Everything is about to change.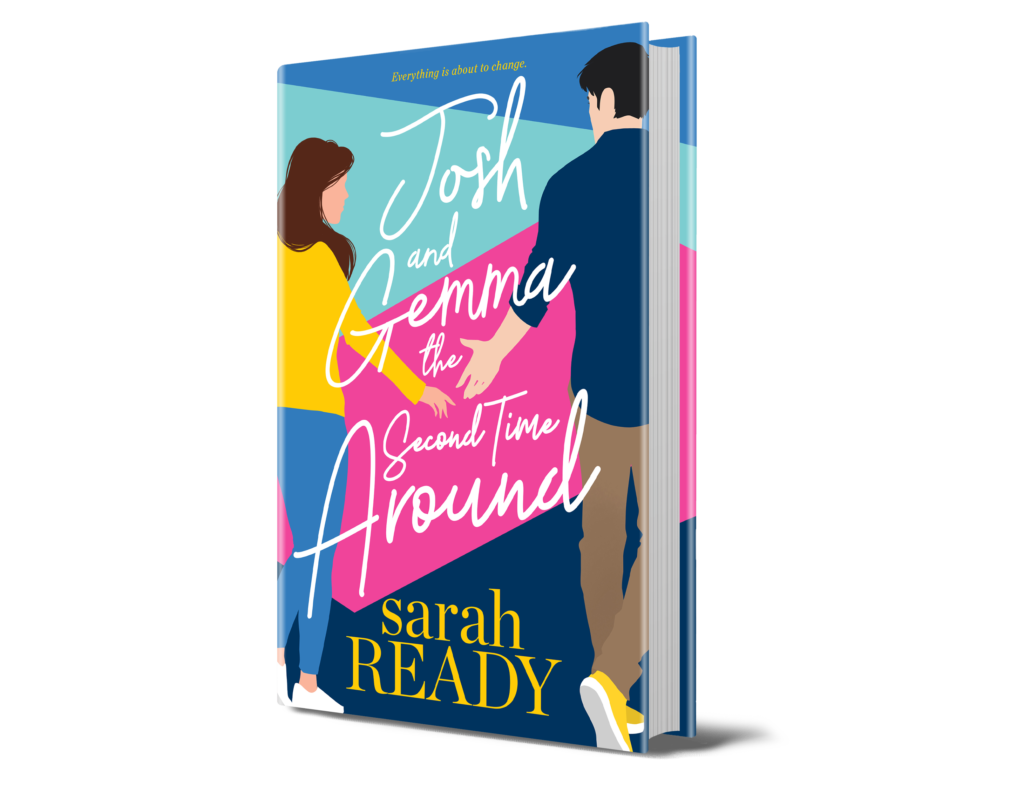 Gemma's life is wonderful. Absolutely perfect.
Except…
What really comes after the happily ever after?
What happens when everything changes?
Suddenly Josh and Gemma's lives are turned upside down, and their love and their future together are at risk. They realize their happily ever after isn't the end, it's just the beginning—and now they have to fight for it.
Captivating, gripping, and full of unexpected twists and turns, this love story yanks you into what happens after the happily ever after.
"A charming and disarmingly tough story of the many ways that love can adapt to crises." – Kirkus Reviews
---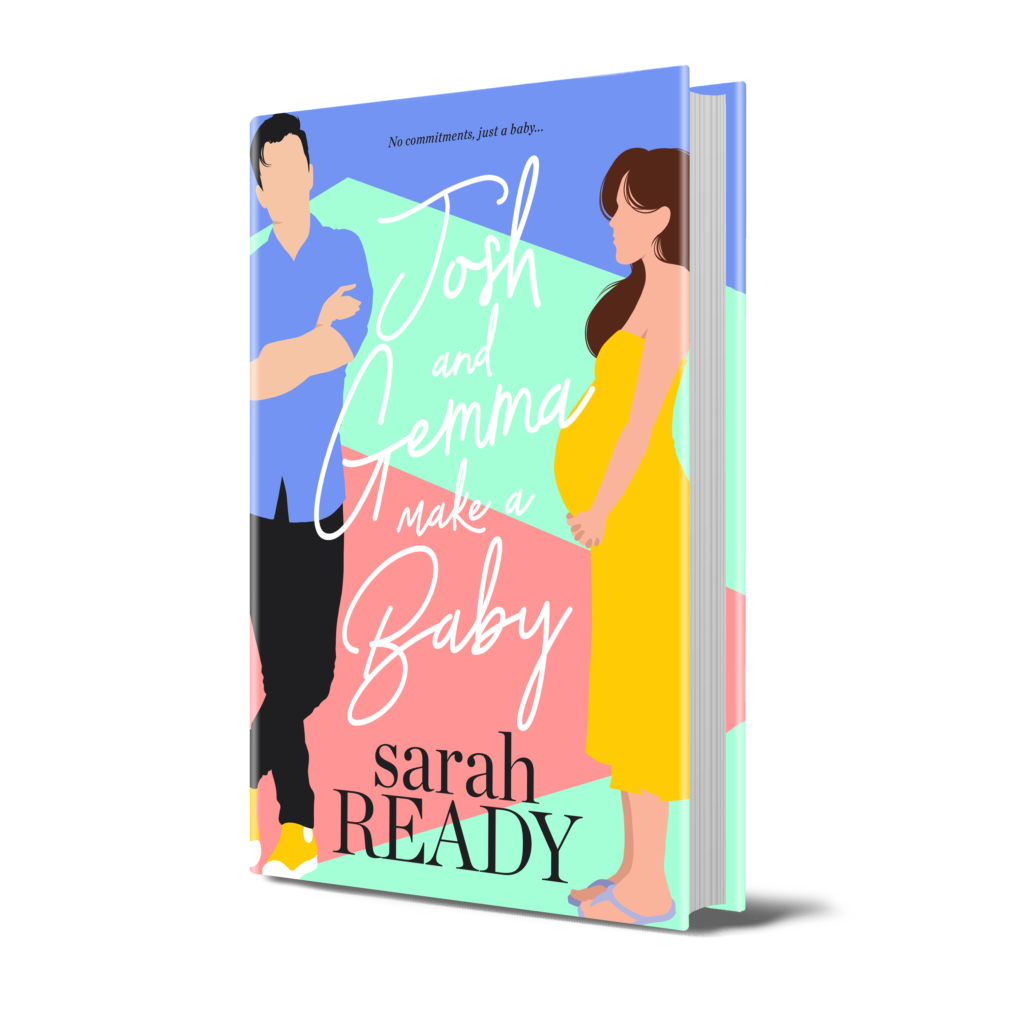 New Year's Resolution:
Have a baby
Preferably with Josh Lewenthal
Gemma's life is perfect. Absolutely wonderful. 
Except for one tiny little thing.
After a decade of disastrous relationships and an infertility diagnosis, Gemma doesn't want a Mr. Right (or even a Mr. Right Now), she just wants a baby.
And all she needs is an egg, some sperm, and IVF.
So Gemma wants to make a deal. An unemotional, businesslike arrangement. No commitments, just a baby.
But the thing about baby-making…it's hard to keep it businesslike, it's nearly impossible to keep it unemotional, and it's definitely impossible to keep your heart out of the mix. Because when you're making a baby together, things have a way of starting to feel like you're making other things too – like a life, and a family, and love. And when the baby-making ends, you wish that everything else didn't have to end too.
---
Christmas is coming to Romeo NY! Scrooging Christmas is a hilarious, opposites-attract holiday romcom full of mistletoe and mischief.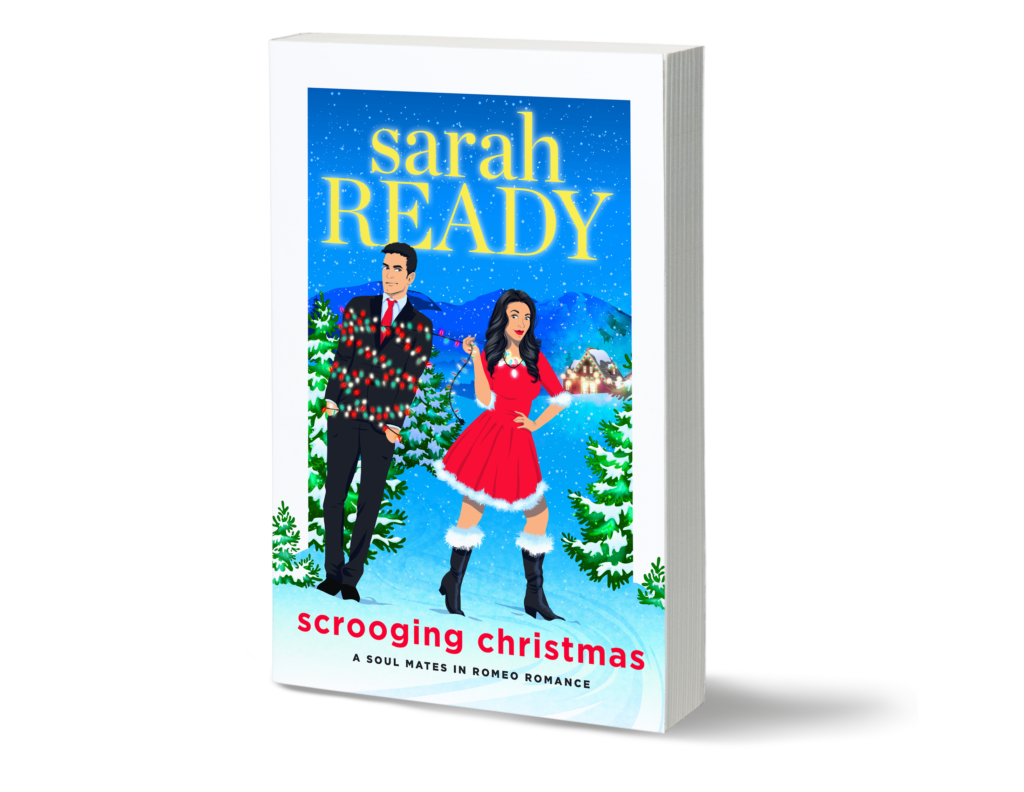 What would you do with a Scrooge?
Professional holiday decorator Natalie Fiorre loves tinsel, gingerbread, and the magic of Christmas. She believes there isn't anything in the world that a dash of Christmas Spirit can't fix—until she meets Gabe. Perpetual Scrooge Gabe Cavanaugh loathes candy canes, jingle bells, and all things merry and bright. He believes Christmas is the worst time of year.
So when Miss Christmas and Mr. Scrooge meet, sparks fly.
When Gabe threatens to evict Natalie and her neighbors on Christmas she does what any right-minded Christmas-lover would do… Natalie has two days to stop the evictions and help Gabe discover the magic of Christmas, but a lot can go wrong in two days, and in Romeo, the soul mate capital, there's another kind of magic in the air.
---
A billionaire playboy wakes up in Appalachia with no idea how he got there. Book six in Sarah Ready's Soul Mates in Romeo Romance series you can't wait to read!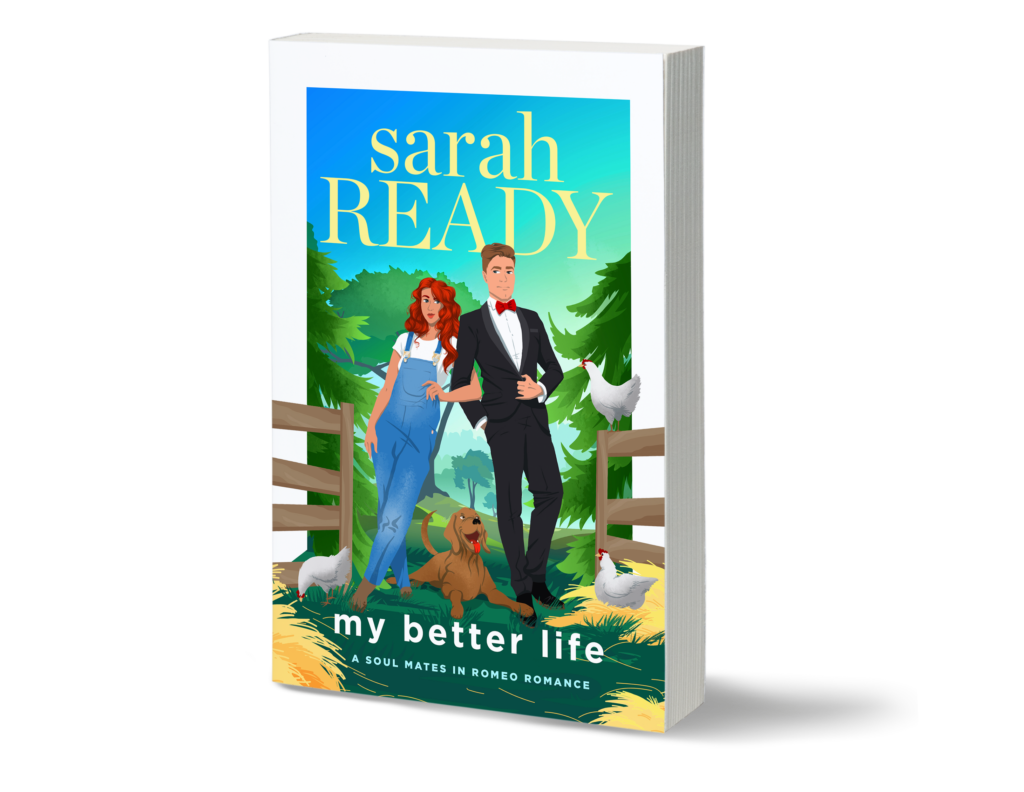 When East Coast elite and wealthy bachelor Gavin Williams wakes up in a rural West Virginia hospital, he doesn't remember who he is or where he's from.
He doesn't remember his heiress fiancée, his luxury homes, his exotic travels, or his private plane.
And he especially doesn't remember insulting local country-girl and fiery redhead Jamie Sutton, smashing her dreams, and leaving her in a pinch.
So when a redhead in overalls stands over his hospital bed and convincingly tells him he loves banjos, hound dogs, and rustling chickens, what's he supposed to do?
Suddenly Gavin is scrambling to fit into a country life that doesn't feel familiar and that can't possibly be his. A wife? Kids? A chicken coop?
His life is full of holes and secrets, desires and dreams, and as Gavin learns more he begins to wonder—will he ever remember? And what happens when he does?
My Better Life is Book 6 in the Soul Mates in Romeo series by Sarah Ready.
---
Married by Sunday is book five in my Soul Mates in Romeo Romance series. This is a hilarious opposites attract romance you don't want to miss!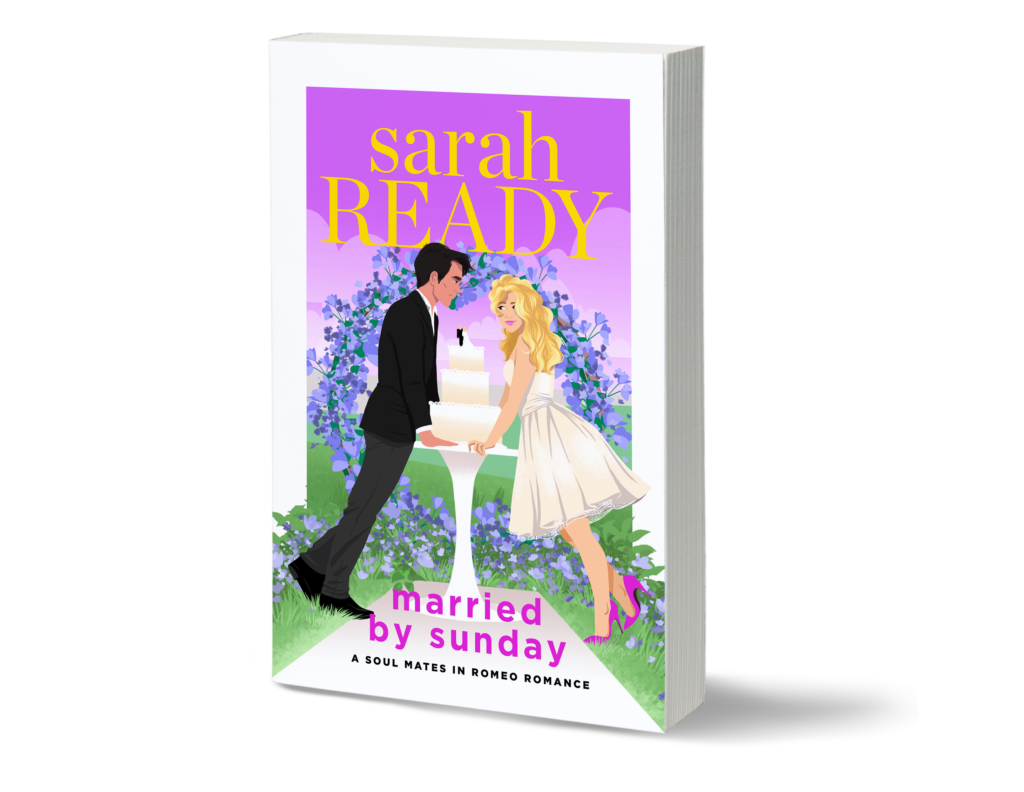 Opposites clash in this wild, unpredictable rom com, where two strangers team up to stop a wedding at all costs.
Nathaniel Barry is monochromatic, meticulous, and uptight. Izzy Harris is wild, unpredictable, and free-spirited. Nathaniel has a trendy apartment, a successful career, and a girlfriend he's about to propose to. Izzy has no home, no career, and nobody special to hold her down.
They're polar-opposites in every way.
So when they sit next to each other on the train to Romeo, New York they clash from the very start. Naturally, Nathaniel decides he wants nothing to do with Izzy. And Izzy…well, she has a different opinion.
No matter how much Nathaniel protests, Izzy knows it was fate that brought them together. Nathaniel's girlfriend just ran off to marry another man, and Izzy swears she'll help Nathaniel win her back. They have three days to stop the ill-advised wedding. It should be easy. It should be simple. But when two polar opposites team-up to stop a wedding, there's only one guarantee – that nothing will go as planned.
Married by Sunday is book 5 in the Soul Mates in Romeo Romance Series by Sarah Ready.
---
Love, Artifacts, and You is book four in my Soul Mates in Romeo Romance series. This is an exciting action adventure romance you don't want to miss!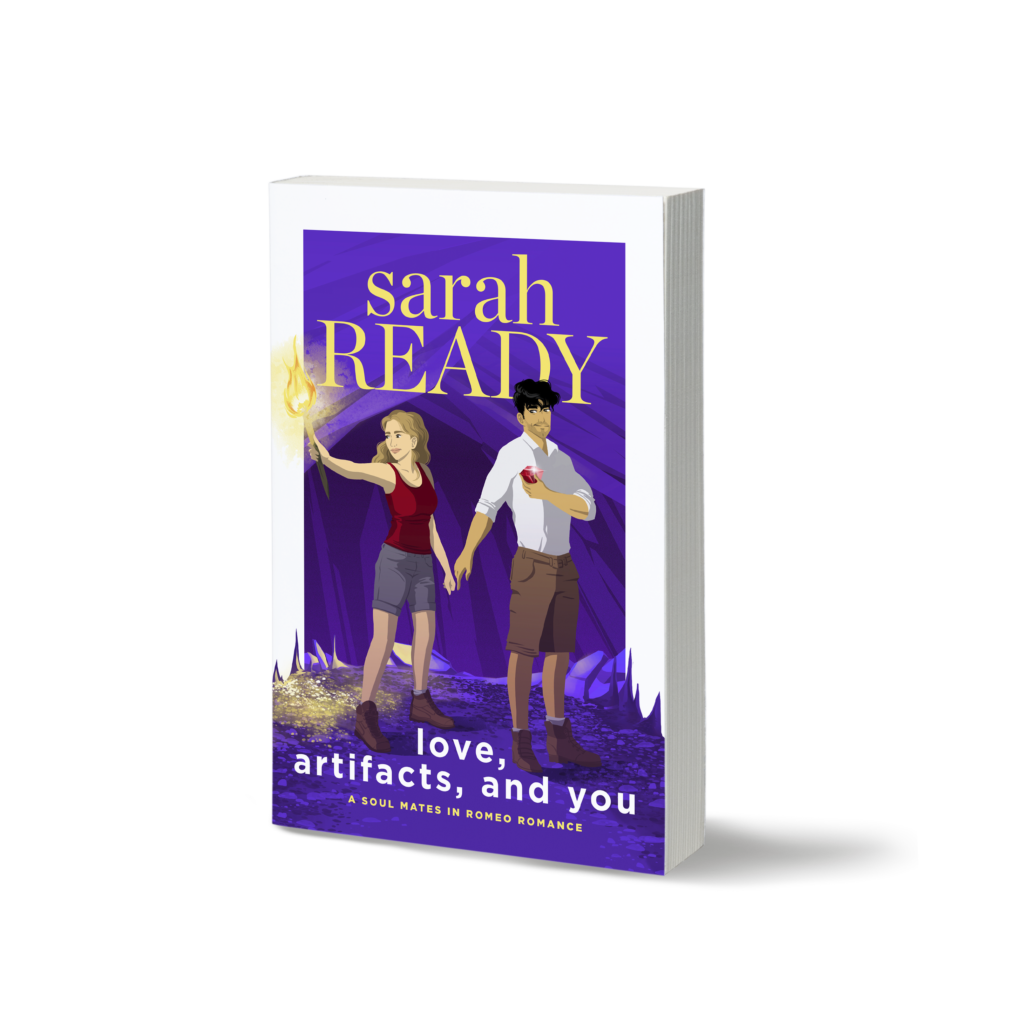 Dive in for adventure, romance, and revenge in this second-chance contemporary romance from author Sarah Ready.
Love:
Andrew & Emma.
Emma & Andrew.
Hate:
See above.

Daring artifact hunter Andrew Santiago loved Emma Castleton more than any person had the right to love another. They were inseparable, fated, maybe…soul mates? In the lush jungles of Central America, hunting the world's largest blood ruby, they planned marriage and a life together. But betrayal ripped them apart, and Emma left Andrew for dead, shot and bleeding on the jungle floor.
There's a razor thin line between love and hate.
For ten years Andrew has secretly and ruthlessly destroyed Emma's life. Her business, her home, and her reputation are gone. Now, Emma is in Romeo, New York, hunting for another artifact and Andrew has promised to finally finish what they began all those years ago. He's determined to make her fall in love with him again, because destroying her life isn't enough, he also wants to break her heart.
But in Romeo, New York soul mates are real and second chances exist…but only if you're willing to take them.
Love, Artifacts, and You is book 4 in the Soul Mates in Romeo Romance Series by Sarah Ready.
---
Book three in the Soul Mates in Romeo Romance series, Romance by the Book is the best enemies to lovers romance book for you! Everyone loves a grumpy man, twins, librarian romance with an HEA!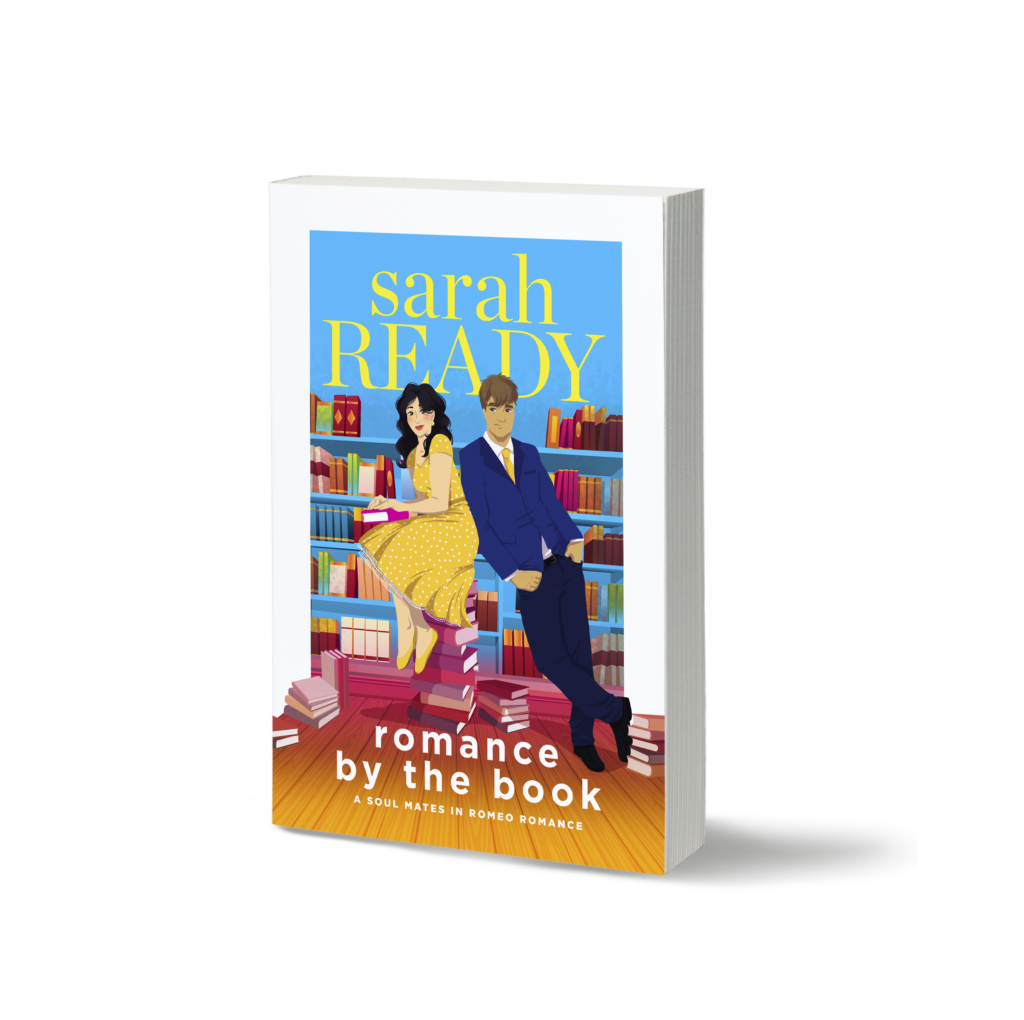 Book-loving librarian Jessie has loved Gavin Williams for practically her whole life. So when a psychic predicts that Gavin is Jessie's one fated soul mate, she's ecstatic. There's just one itty bitty little problem.
Gavin's engaged to marry another woman.
What's a book lover to do? Easy. Check out dozens of romance books, study the (totally realistic) way characters fall in love, and make a foolproof plan on how to win her soul mate (in one week).
Meet cute? Check.
Dance under the stars? Check.
Kiss in the rain? Check.
Romance books don't lie – it'll all go perfectly.
Except, there's another problem. Gavin's twin brother: William Williams IV.
Jessie has hated William for as long as she's loved his brother. William is grump to Jessie's sunshine, stand-offish to her extrovert, cold to her warm. And when William learns of Jessie's plan to derail his brother's engagement he swears that he'll do anything to stop her.
But after William and Jessie (unwillingly) share a dance…a romantic dinner…a kiss…Jessie starts to wonder, is William actually her soul mate? Or is this just another one of his games?
She can't tell, because this romance definitely isn't going by the book.
---
Book 2 in the Soul Mates in Romeo Romance, Love Not at First Sight, is a forced proximity, billionaire romance that will leave your heart pumping with excitement!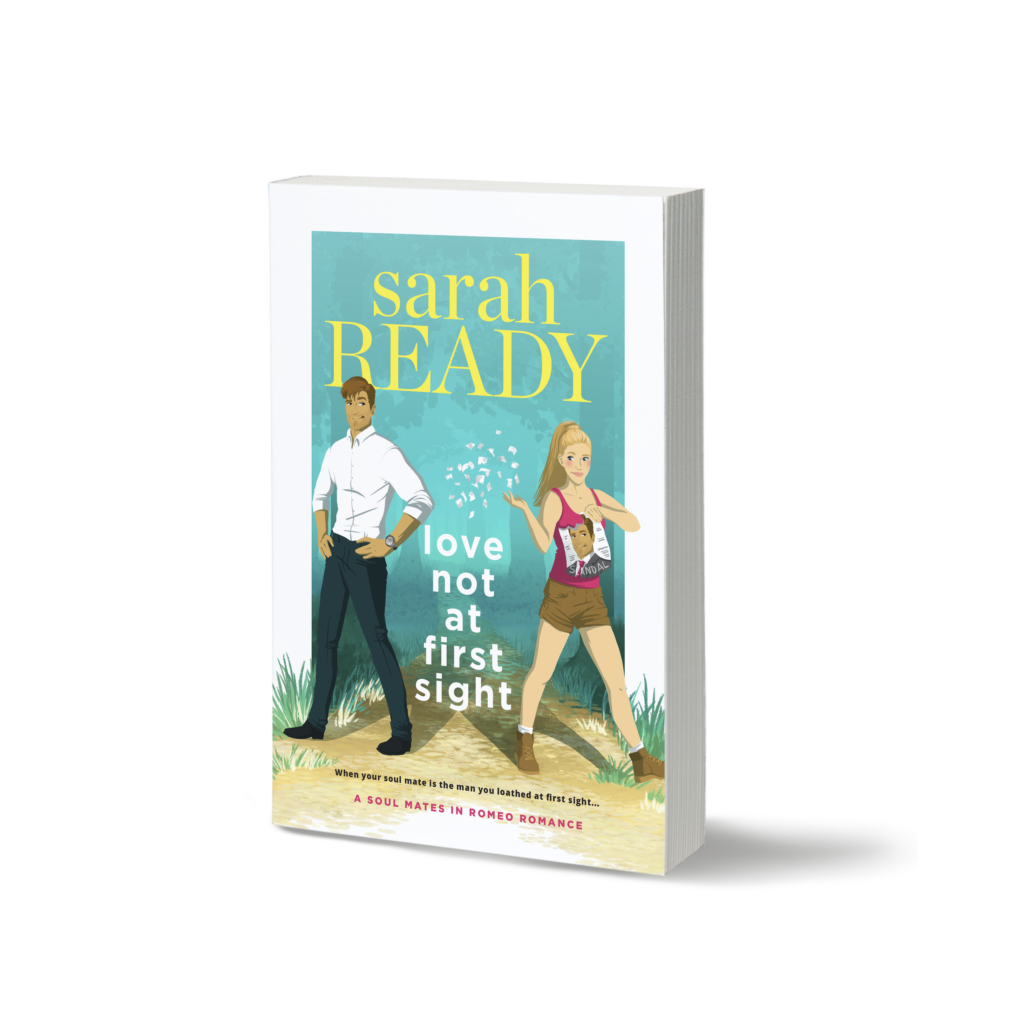 When your soul mate is the man you loathed at first sight…Book Two in Sarah Ready's Soul Mates in Romeo series sparkles with tension and a delicious helping of swoon-worthy romance.
Veronica Diaz loves her career, her friends and the great outdoors – she has no room in her life for men. In fact, she knows there are only two types of men in the world: players and wanna-be players and she wants nothing to do with any of them.
So when a psychic informs Veronica that her fated soul mate is Frederick Knight "The King of Players," Veronica does what any sensible woman would do – she runs.
A twist of fate lands Veronica in the depths of a pitch-black cave system with a man she's never met and can't see. As Veronica and Sam struggle to survive they open up, share their secrets, and risk their lives for each other. Soon Veronica starts to wonder if maybe not all men are players, and maybe she can trust Sam enough to fall in love.
The only problem: Sam is actually Frederick Knight. The man Veronica swore she'd never, ever, ever love.
In fact, she loathed him at first sight.
And if they make it out of the cave alive, and Veronica sees him for the first time, she'll loathe him again. Won't she?
But maybe, sometimes you can only see who someone really is when you can't see them at all? And maybe you can only fall in love when it's not at first sight?
---
The first in the Soul Mates in Romeo Romance series from romance writer Sarah Ready, Chasing Romeo is a hilarious rom com romp; an Enemies-to-Lovers road-trip romance book you must have!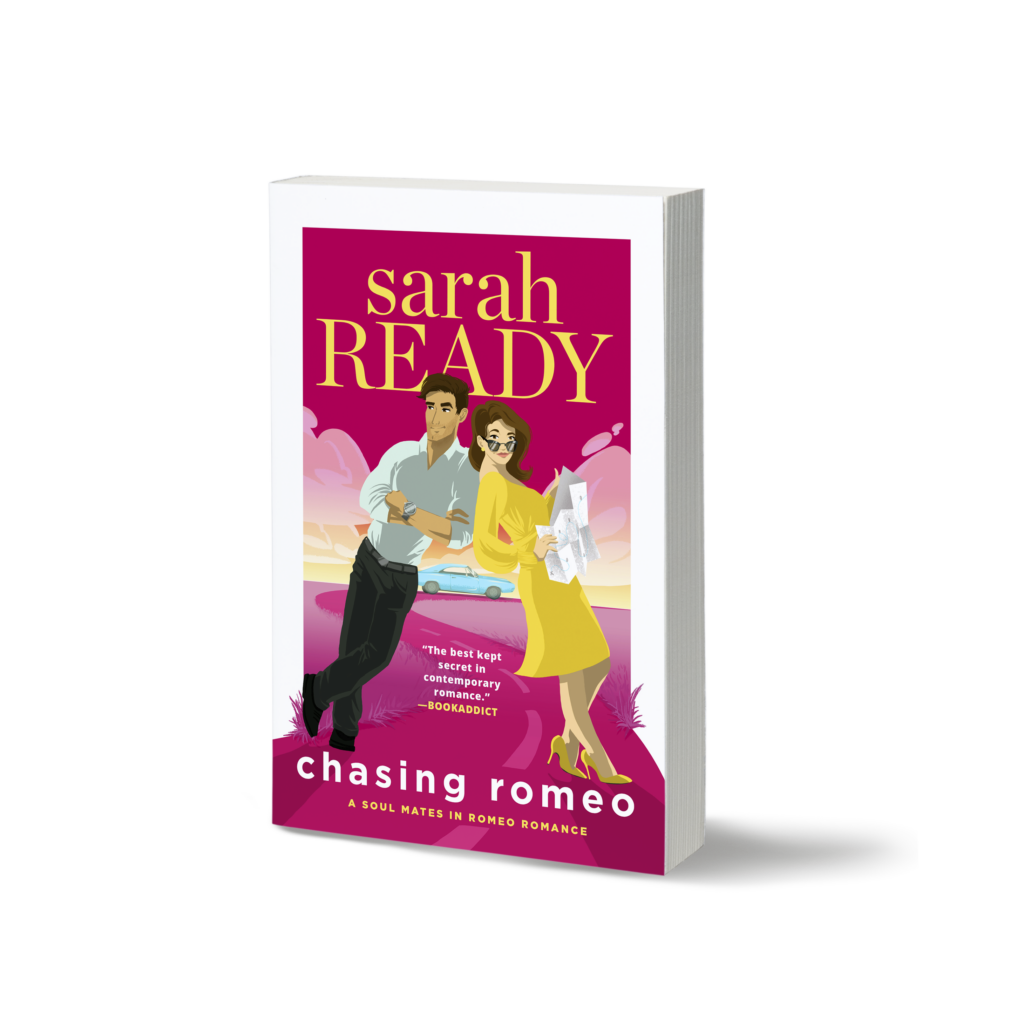 She finally found her soulmate. All 7 of them.
Chloe Daniels is a starry-eyed romantic who believes in true love, soulmates and happily ever afters. So when a psychic predicts the identity of her soulmate Chloe will do anything to find him.
But there's a tiny problem. Chloe's soulmate is 1 of 7 men, spread across the U.S. and she has only one week to reach him.
Out of desperation she hires Nick O'Shea, a cynical private investigator who thinks soulmates, love and happily ever afters are a load of crap.
Chloe and Nick have nothing in common. She wants her soulmate. He wants to get paid.
But on their crazy, true love chasing road trip across the U.S. Nick starts to wonder if maybe he was wrong about love, and Chloe starts to wonder if she was wrong about the identity of her Romeo. Soon, Chloe will have to choose between her soulmate and the man she hired to find him.
Opposites attract in the first book of a heartwarming new series by romance author Sarah Ready.
---
Once Upon an Island is Pride and Prejudice in the Caribbean, and the perfect summer read!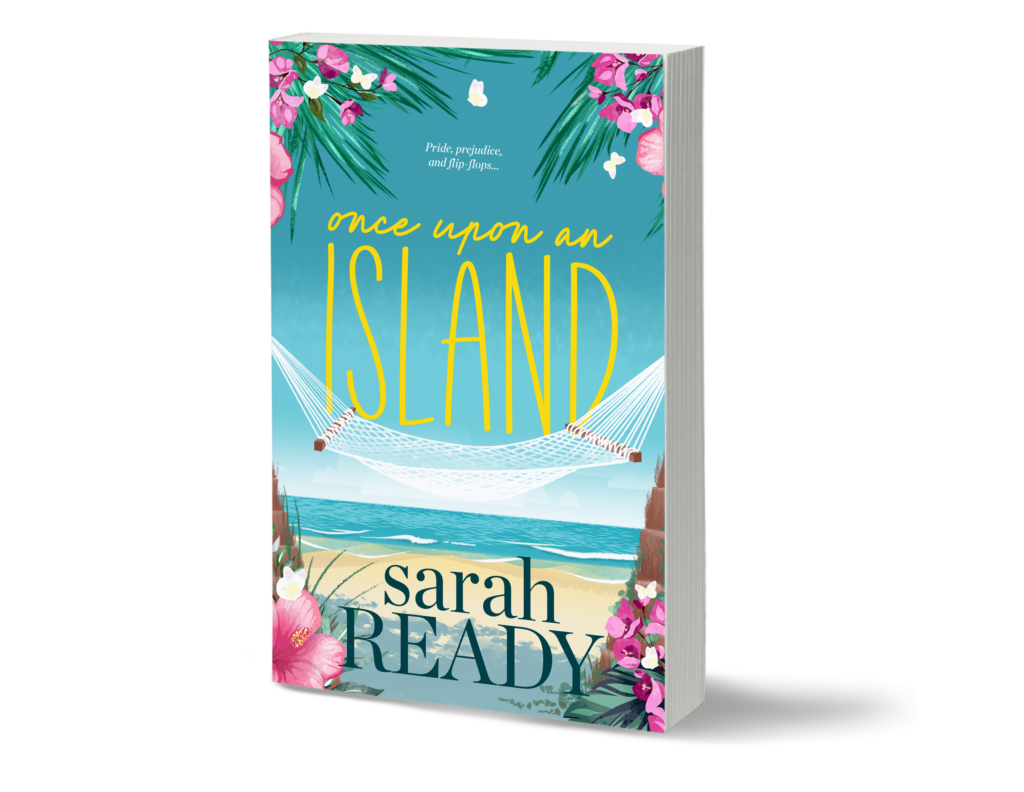 A beachy take on a classic romance from romcom author Sarah Ready.
Fun-loving Isla Waterstone loves her laid-back life on Mariposa Island. She has everything she could ever want…a great job as a journalist for the local paper, amazing friends, and pink sand beaches with stunning tropical sunsets.
The only problem with tiny tropical islands? There are more sea turtles than single men.
So when British billionaire Declan Fox and his aristocratic friend arrive, Isla's friends know this can mean only one thing.
Marriage.
After all, it's a truth universally acknowledged, when a single billionaire travels to a tropical island, he must be in want of a wife.
But Isla isn't convinced. Especially because Declan is the most rude, arrogant, prideful man she's ever met.
Or is he?
From tropical Mariposa to England and back again, this playful summer romcom, finds that first impressions don't always tell the whole story.
---
Stand alone romance from romance writer Sarah Ready, Hero Ever After is a humorous contemporary romance book that will make you laugh out loud while you fall in love with the characters.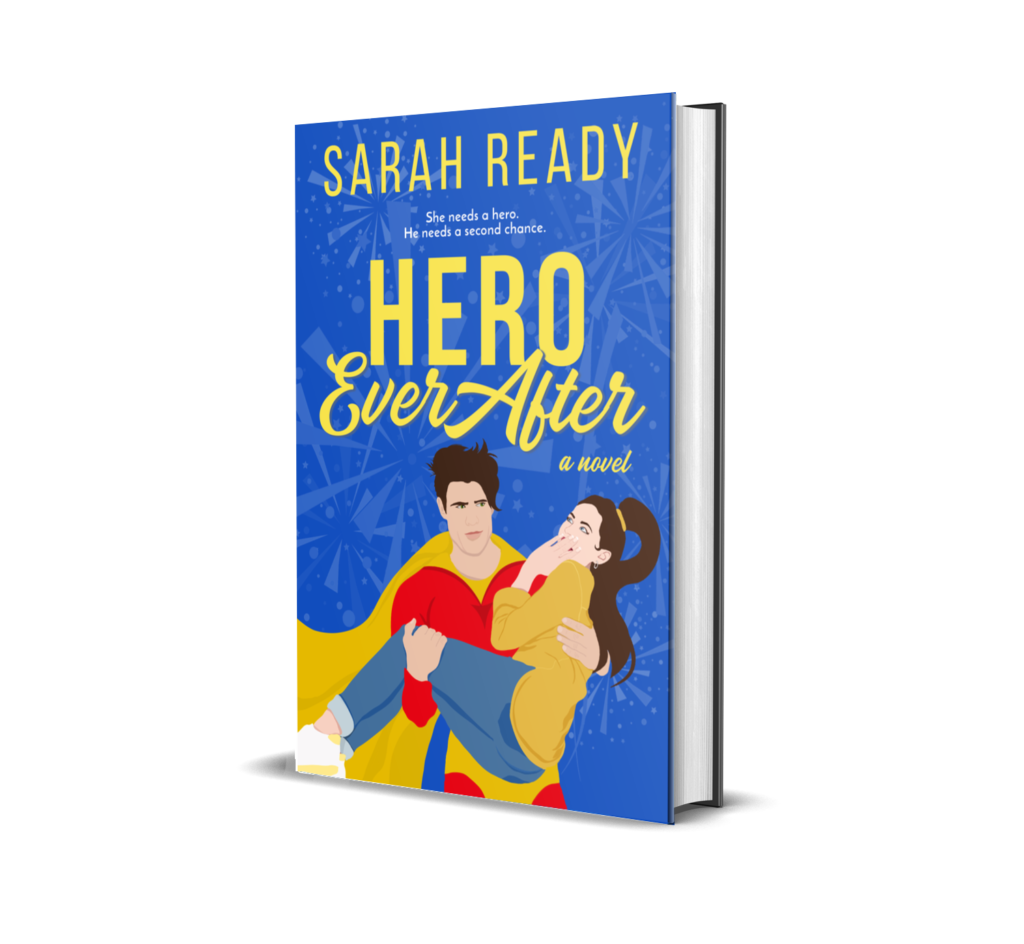 She needs a hero. He needs a second chance.
Single mom Ginny Weaver needs a hero. Not an average hero. Not an everyday hero. A full-fledge, honest to goodness, super-duper A-list movie star, comic book action hero. And she'll do anything to get one.
Liam Stone is a washed-up, has-been, former Hollywood superhero – now dubbed "the super zero".
He isn't what Ginny needs.
But Ginny's six year old daughter is sick and she has one last wish…
So, Ginny and Liam make a deal. Ginny will get a cape-wearing superhero for her daughter and Liam will get his chance at redemption.
But deals come with unexpected consequences, like questioning what really makes a hero, or a family, and whether or not love has anything to do with it.
Maybe, just maybe…love makes heroes of us all.
A feel good, heart-warming contemporary romance about the power of hope, family and love.
---
The debut novel from romance writer Sarah Ready, The Fall in Love Checklist is a heartwarming romantic comedy that will make you laugh, cry and fall in love all over again.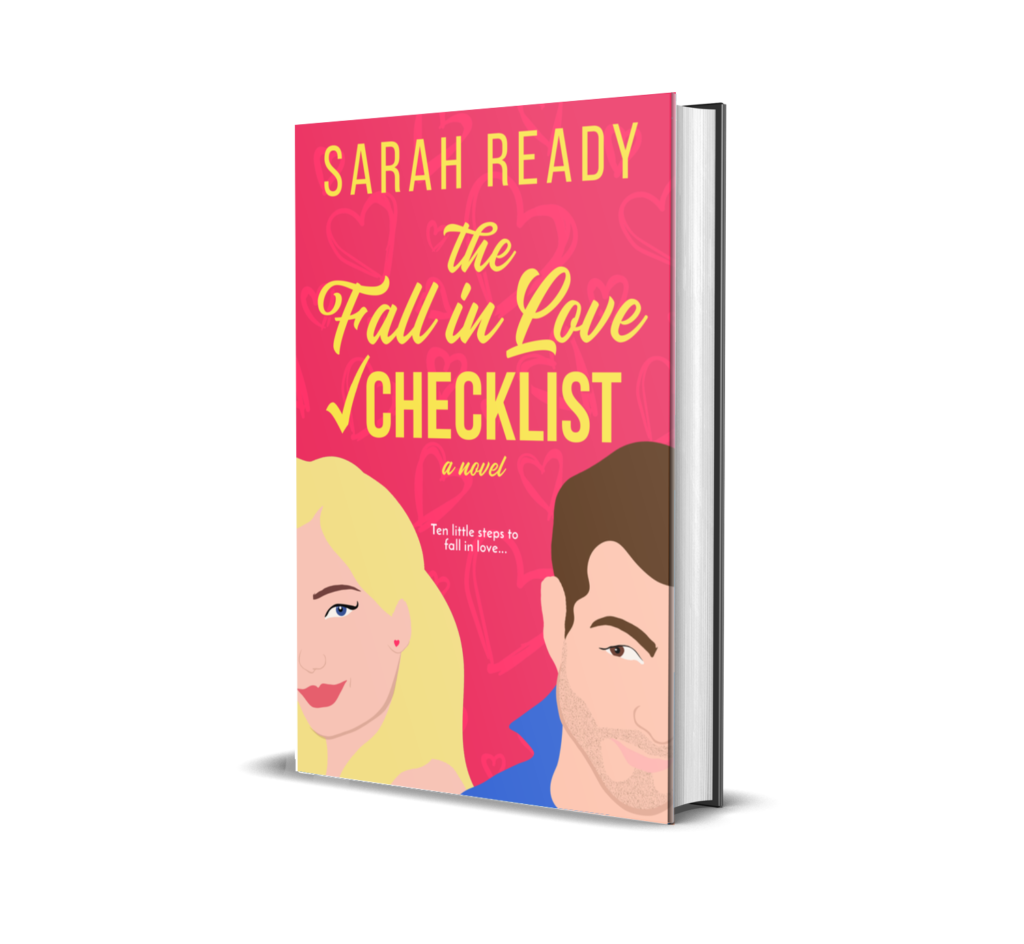 What if you made a list of all the crazy things you've dreamed of doing, but have been too scared to try…and then did them? Every. Last. One.
Unassuming, nice-girl Dany has always done what other people expect. She keeps her dreams buried beneath boring cardigans and beige upholstery. Until the day she's diagnosed with breast cancer, her fiancé dumps her, and she loses everything.
Now Dany is going to do the unexpected – survive and thrive.
She has a ten step checklist and a sexy new landlord determined to tag along. Suddenly, Dany's life goes from ordinary to wildly unexpected. But when everything turns upside down again, Dany has to decide, is number ten on her list the end or just the beginning?
---
About Sarah Ready
Author Sarah Ready writes contemporary romance and romantic comedy. Her books have been described as "euphoric", "heartwarming" and "laugh out loud". Her debut novel The Fall in Love Checklist was hailed as "the unicorn read of 2020". She loves to write fast-paced, emotionally compelling romances about quirky, smart women and the men who love them.
Sarah Ready is published under W. W. Crown. For any inquiries about advance reader copies, rights licensing, particularly for foreign language markets as well as film, TV, gaming and media please visit wwcrown.com.
---