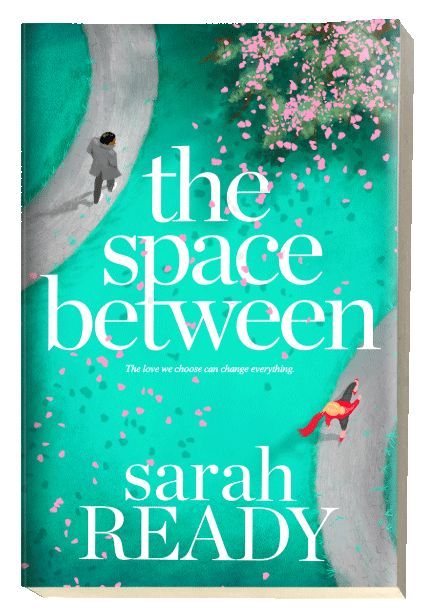 The Space Between
Jace and Andrea. Andrea and Jace. From the moment of their fate-filled first meeting in Central Park they've known one true thing—they're meant to be.
Life doesn't have many certainties but for Andrea and Jace forever is one of them.
Andrea Leighton-Hughes—shockingly wealthy Upper East Sider, a chess-piece in her family's games since before she was born—knows what it's like to hide behind a mask. Her world is one of lies, manipulation, and reputation. Jace is the first and only person to see who she truly is.
Jace Morgan knows the ugly side of life and he hasn't always kept his nose clean. A musical prodigy from the Bronx, Jace and his brothers will do whatever it takes to climb to the top of the music charts. Andrea is the first and only person who has helped him play from the heart.
No one understands their connection. No one understands their love.
As Jace and Andrea struggle to stay together and prove that love defeats all obstacles, life sets out to prove them wrong.
What happens when two people promise forever, but life tears them apart?
What happens in the time they aren't together—in the space between?
An epic love story full of emotional depth, redemption, found family, and the belief that love can heal the world.
"A touching tale of adult reckonings and reunions with some heart-tugging reversals."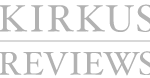 Kirkus Reviews
"…emotional roller-coaster, but in the end true love prevails. For hopeless romantics, this one's got the goods."

Publishers Weekly
SEE WHAT MY READERS HAVE TO SAY ABOUT THE SPACE BETWEEN
"This has to be my favourite Sarah Ready book so far, and several of her previous ones have been among my top reads!"
Anni Reynolds
Goodreads
"The Space Between by Sarah Ready is undoubtedly my favorite book of 2023. This book emotionally destroyed me and I still begged for more. I cried and cried and cried till I was a mess."
PP's Bookshelf
Bookbub
 "I loved this book and binged it like my soul couldn't get enough. Sarah Ready did a fantastic job writing this book!"
Lakricia West
Netgalley
 "This one was chock full of emotions and I was not ready. SO good, I couldn't put it down! Sarah has fast become one of my auto picks! Wonderful narration on this one!"
Teri Erickson
Goodreads
"If you're going to read just one book by Sarah Ready, make it this one." 
Kait Miczek
Netgalley
Read The Space Between Excerpt
I fly across the grass, sprinting through Central Park, desperate to stop the only woman I'll ever love from marrying another man. I weave through the crisscrossing paths, past green benches that stand empty like mourners, over hills and jutting gray rocks.
There's the Alice in Wonderland statue where Andi fell when she was small. A playground with kids shouting and sliding.
There. Gone.
My lungs burn as I round the path climbing toward Bethesda Terrace, the angel of the waters rises high, her hand outstretched, her wings flared. Tourists crowd around her, the bronze angel of healing in her fountain, holding a lily in her hand. There's a raucous wedding party taking photographs, a bride in white, a groom in black, my heart thunders—
but it's not Andi.
My feet pound across the red brick, past the arched stone, past the lake and the rowboats with couples bobbing in the sparkling green waters. The sun is already high over the leafy green trees, the dirt and grass smell strong with the evaporated dew, the bright blue sky mocking.
It's the perfect day for a wedding.
He'll be at Wagner Cove in the morning, she said.
I charge down the path lined with tall shade trees and leap over the wire mesh fencing separating the grass from the path. When I land, my leg screams in pain, the old injury flaring, and I grab my thigh, dig my fingers into the pain and keep running.
I jump over another fence. I don't have time to take the prescribed path. I dodge a bicyclist and keep running as they shout after me. Then I'm on the small stone and dirt path tumbling down to the lake and the cove. The woods are thick with green, the boulders rise out of the ground and trees dig their roots into the stone. The path winds down, down, and my chest heaves as I drag in the summer air.
Sweat runs down my back, and every step down the stone path is like a hot poker stabbing bone.
But I see her.
I see her now.
I round the path. Down below, cascading down the forest toward the lake, there's a rustic wooden gazebo, hewn from roughly cut logs, perched like a fairy tale on the edge of the shimmering lake. And standing underneath the sloped wooden roof, surrounded by a carpet of red rose petals, is Andi.
She's in white.
Of course she's in white.
She's getting married.
But the white nearly strikes me down. She looks like an angel, radiant and beautiful.
I almost can't reconcile the Andi lying in my arms last night with the Andi standing in the gazebo. Her dress is the most brilliant white I've ever seen. It floats around her like a cloud and must have a thousand diamonds sewn into the fabric because it gleams like the noonday sun.
The top of the dress is tight, strapless, showing the thin line of her shoulders and the smoothness of her
skin. The bottom, though, flows out, like a cloud blowing in the breeze, sparkling as the sun lights over her. Her veil is pulled back, settling over her hair, a diamond and pearl tiara rests on her head. And on her neck, there's the thickest diamond and ruby choker I've ever seen.
She looks like a billion dollars.
She looks like a bride.
The sight punches me, robs me of breath, but I fly down the stone path, desperate to stop her. She hasn't noticed me yet. No one has. Andi's holding his hands, staring up at him with a solemn, grave expression, her face pale and serious. A gust of wind hits me then, bringing the voice of the officiant…do you take…to have and to hold…
Andi tilts her chin, that defiant, stubborn, take-on-the-world look I've dreamed about for years. It means she's going to say I do. She's looking at him, holding his hands, and she's going to say yes. I reach out my hand, as if I can stop it all with a gesture, and say raggedly, my lungs burning, "Andi, don't."
At that, Andi turns to me, but the only part of her that shows surprise is the flaring in her eyes. I can see it, the
surprise, but also the overwhelming love. I take another step forward, my leg burning, my chest aching. I reach out my hand, palm up. She can take it, she can take my hand and we can walk away, leave all this behind together.
"Don't do this. Come with me."
I let my hand hang there and all she has to do is take it. My heart thuds a heavy, desperate beat as she looks into my eyes, a bright, shining love there. Around us, her family is shifting, her brother laughing, her dad murmuring angrily, the groom's family confused and stunned. And him, he's still holding her hands, a somber expression on his face. But I don't see them, I don't hear them, I only see Andi.
None of them matter.
None of them.
"Andi," I say, the taste of her riding on my lips, the memory of her kisses, the memory of her laugh, the
memory of her touch. When I say her name she gives me a brilliant smile, one like the sun coming out from behind the clouds on a rainy day. It's a joyful smile, the one that first made me fall in love with her all those years ago. The one she's only ever given to me. The one that says, I love you. And when she smiles that smile, I know exactly, without a doubt, what she's about to say.

Expand More
DETAILS
First Published: July 25th, 2023
Publisher: Swift & Lewis Publishing LLC
ISBN: eBook: 978-1-954007-52-9
Paperback: 978-1-954007-53-6
Large Print: 978-1-954007-54-3
Hardback: 978-1-954007-55-0
Audiobook: 978-1-954007-56-7