Want the next Soul Mates in Romeo Romance Series book? Check out this amazing cover by the talented Elizabeth Turner Stokes! Book 5 in the series, Married by Sunday, is coming March 22, 2022.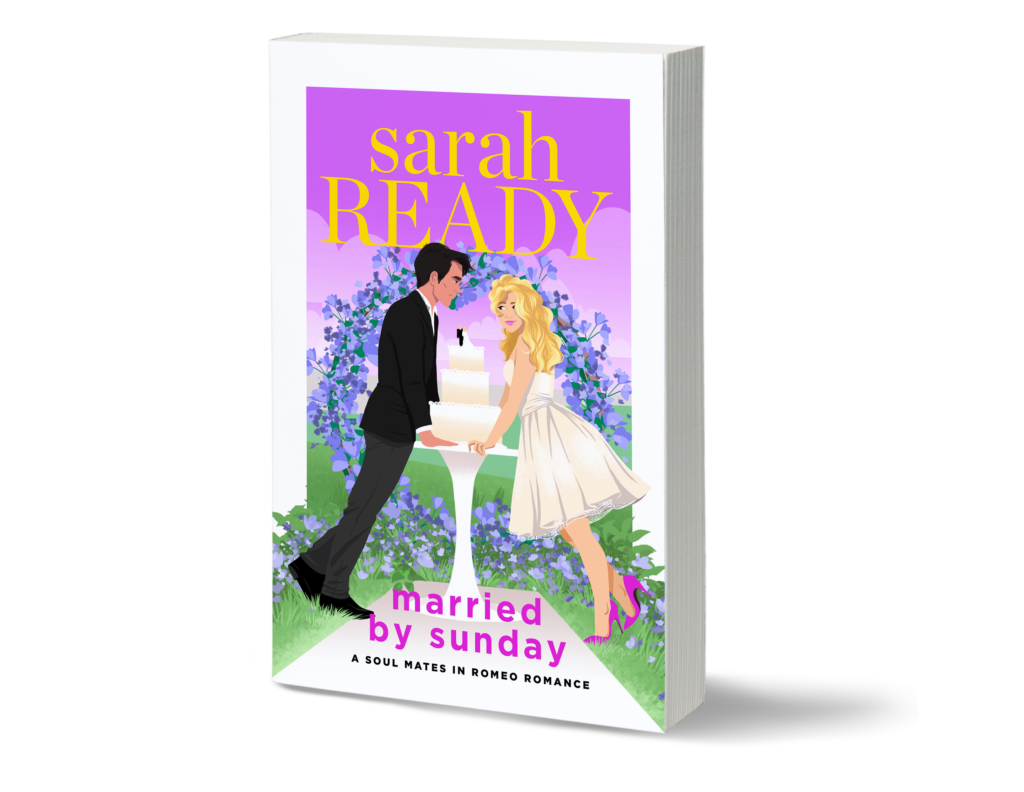 Opposites clash in this wild, unpredictable rom com, where two strangers team up to stop a wedding at all costs.
Nathaniel Barry is monochromatic, meticulous, and uptight. Izzy Harris is wild, unpredictable, and free-spirited. Nathaniel has a trendy apartment, a successful career, and a girlfriend he's about to propose to. Izzy has no home, no career, and nobody special to hold her down.
They're polar-opposites in every way.
So when they sit next to each other on the train to Romeo, New York they clash from the very start. Naturally, Nathaniel decides he wants nothing to do with Izzy. And Izzy…well, she has a different opinion.
No matter how much Nathaniel protests, Izzy knows it was fate that brought them together. Nathaniel's girlfriend just ran off to marry another man, and Izzy swears she'll help Nathaniel win her back. They have three days to stop the ill-advised wedding. It should be easy. It should be simple. But when two polar opposites team-up to stop a wedding, there's only one guarantee – that nothing will go as planned.
Married by Sunday is Book 5 in Sarah Ready's Soul Mates in Romeo Romance Series.
Married by Sunday
Now!