I am so happy to announce my latest Soul Mates in Romeo Romance romcom book My Better Life is available now everywhere! A billionaire playboy wakes up in Appalachia with no idea how he got there. Check out Book 6 in my Soul Mates in Romeo Romance series today!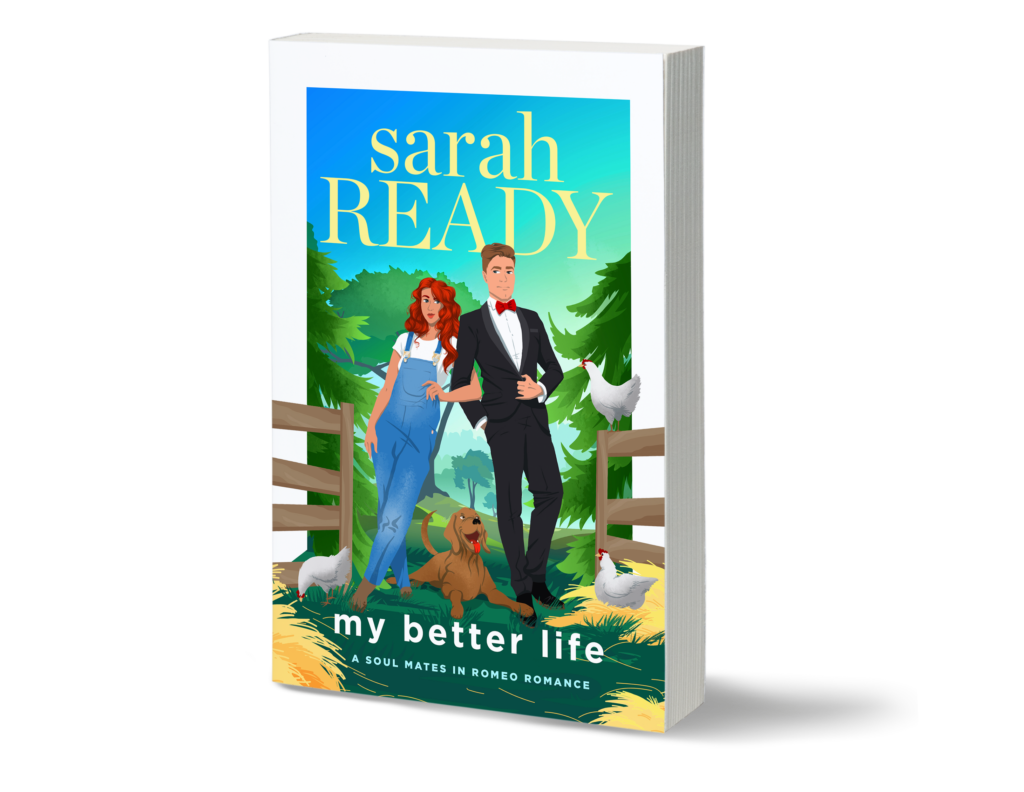 When East Coast elite and wealthy bachelor Gavin Williams wakes up in a rural West Virginia hospital, he doesn't remember who he is or where he's from.
He doesn't remember his heiress fiancée, his luxury homes, his exotic travels, or his private plane.
And he especially doesn't remember insulting local country-girl and fiery redhead Jamie Sutton, smashing her dreams, and leaving her in a pinch.
So when a redhead in overalls stands over his hospital bed and convincingly tells him he loves banjos, hound dogs, and rustling chickens, what's he supposed to do?
Suddenly Gavin is scrambling to fit into a country life that doesn't feel familiar and that can't possibly be his. A wife? Kids? A chicken coop?
His life is full of holes and secrets, desires and dreams, and as Gavin learns more he begins to wonder—will he ever remember? And what happens when he does?
Book 6 in the Soul Mates in Romeo series My Better Life is available now.  
"A fun and sweet love story…" Kirkus Reviews on Chasing Romeo by Sarah Ready
"…winning read about a little discussed topic." Kirkus Reviews on Josh and Gemma Make a Baby by Sarah Ready
You can get your copy of my best latest romcom My Better Life everywhere books are sold!
Apple Books: https://apple.co/3B0xk2U
Amazon US: https://amzn.to/3yTRZDr
Amazon UK: https://amzn.to/3AWx4lG
Amazon Canada: https://amzn.to/3AWx6tO
Amazon Australia: https://amzn.to/3ow0fEV
Kobo: https://bit.ly/3oeNK0g
Nook: https://bit.ly/3RJyB4E