My next rom com romance book Chasing Romeo is launching May 25, 2021 and the cover is AMAZING!!
I have been so honored by all of those who have shared it and wanted to shout out to Social Butterfly and Book Notes by Athina. See her post here: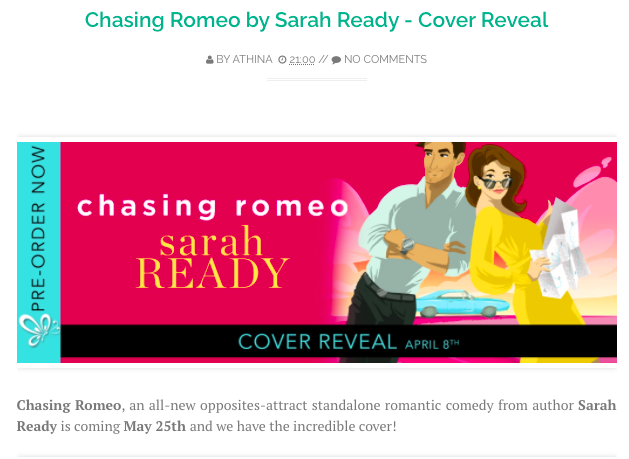 If you love romantic comedies (Rom Com) and I know you do, you need to pre-order Chasing Romeo today!
Here are the links to order: