The moment you have been waiting for has arrived. Dear Christmas is here! Pick up your copy today.
When Cordelia Hobday receives a surprise Christmas card from a stranger—the funny, kind, and interesting Lee Weston—she decides to write him back.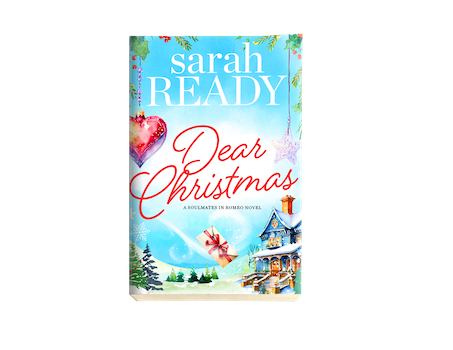 But there are rules to this Christmas letter exchange:
They'll never meet.
They'll never call.
They'll never email.
They'll save a year's worth of wishes and secrets, hopes and dreams, and share them every Christmas in one Dear Christmas letter.
They'll be friends for life.
And the most important rule of all? They will never, ever, ever fall in love.
Ten years of Christmases. Ten years of letters. One Christmas wish…

Dear Christmas is a Soul Mates in Romeo Christmas Novel.
Dear Christmas is available now and you can get a copy at all of your favorite book sellers like these below: