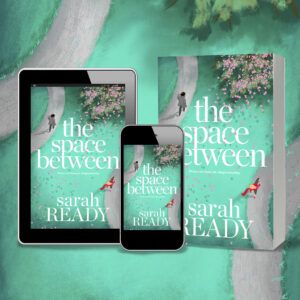 Check out this beautiful cover by Elizabeth Turner Stokes for my upcoming romance book, The Space Between!
The Space Between releases on July 25th, 2023 but is available everywhere for pre-order now. Check out the synopsis below:
---
Jace and Andrea. Andrea and Jace. From the moment of their fate-filled first meeting in Central Park they've known one true thing—they're meant to be.
Life doesn't have many certainties but for Andrea and Jace forever is one of them.
Andrea Leighton-Hughes—shockingly wealthy Upper East Sider, a chess-piece in her family's games since before she was born—knows what it's like to hide behind a mask. Her world is one of lies, manipulation, and reputation. Jace is the first and only person to see who she truly is.
Jace Morgan knows the ugly side of life and he hasn't always kept his nose clean. A musical prodigy from the Bronx, Jace and his brothers will do whatever it takes to climb to the top of the music charts. Andrea is the first and only person who has helped him play from the heart.
No one understands their connection. No one understands their love.
As Jace and Andrea struggle to stay together and prove that love defeats all obstacles, life sets out to prove them wrong.
What happens when two people promise forever, but life tears them apart?
What happens in the time they aren't together—in the space between?
An epic love story full of emotional depth, redemption, found family, and the belief that love can heal the world.