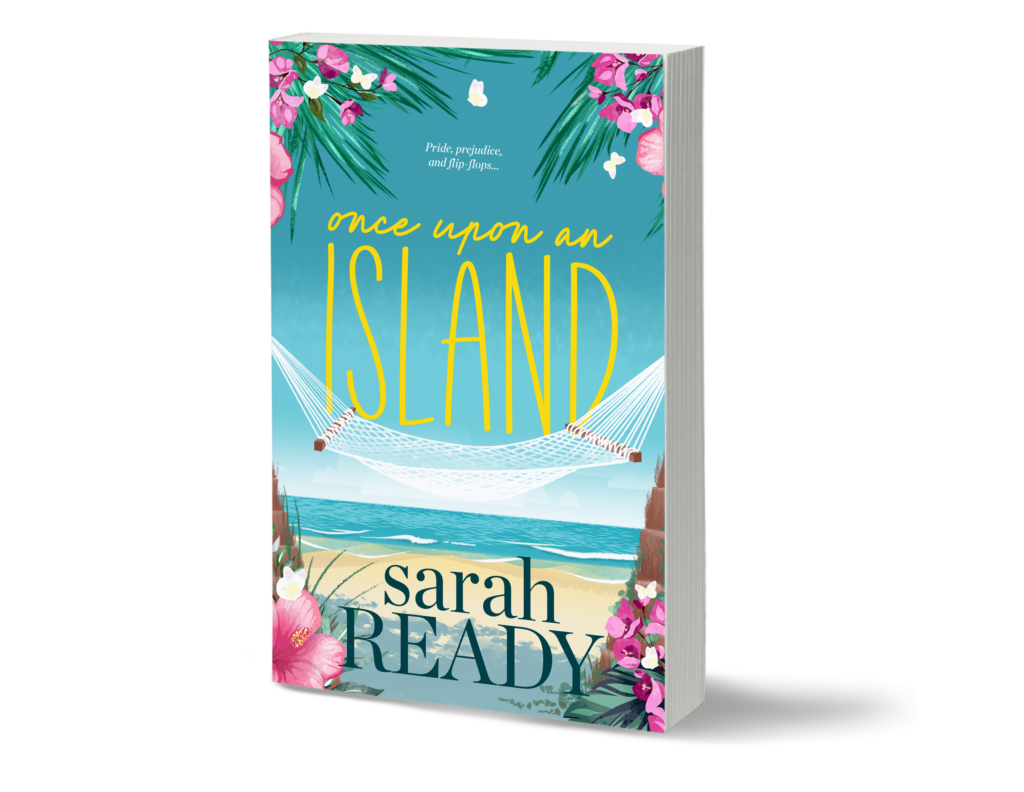 Want sneak peek #4 from my newest book? Once Upon an Island is now available. This stand alone romcom and the perfect summer read. Is there anything sexier than swimming in a secluded tropical bay with a billionaire? How about if the bay glows with bioluminescence and there is a swoon-worthy billionaire?
Fun-loving Isla Waterstone loves her laid-back life on Mariposa Island. She has everything she could ever want…a great job as a journalist for the local paper, amazing friends, and pink sand beaches with stunning tropical sunsets. The only problem with tiny tropical islands? There are more sea turtles than single men. So when British billionaire Declan Fox and his aristocratic friend arrive, Isla's friends know this can mean only one thing.
Marriage.
Check out this sneak peek #4 of Once Upon an Island:
---
Sneak peek #4 of Once Upon an Island
I gasp. Because the water lights up. Literally lights up. Everywhere I touch, neon blue lights spark through the water. Declan is surrounded by ripples and waves of electric blue dancing across his skin and in the water around him.
"It's the bay," I say excitedly. Then I realize that doesn't make sense. "The bay is bioluminescent and these little microorganisms light up and…isn't it beautiful?"
Declan looks at me, then down at the aura of electric blue surrounding me. I'm treading water again, and it looks like I have trailing blue angel's wings.
"I never come out here," I say. "I mean, when I was a kid, my mom brought me. I thought the lights were fairies and that they were going to pull me underwater to live in their kingdom. I used to dream about it."
I glance over at Declan to see if he's laughing at me. He's not, he's watching me with that same, neutral, stoic expression. I pull my hand through the water and watch the trail of blue sparks flash and pulse everywhere I touch. I imagine the lights as little fairies flying around my fingers. I look back at Declan. He's not watching the water, he's watching me. I lick my lips nervously. They taste of salt and the sea.
"My dad finally told me they weren't fairies, they were Pyrodinium Bahamanse, a microorganism. After that, I didn't ever feel like coming back."
I stop and look at the blue lights shining around Declan.
"Why not?"
Now that he asks, I'm not really sure. I swim closer to him.
"I'm not really sure," I admit. "I used to think it was because the magic was gone once my dad told me the science behind the lights. But now…" I look around at the bioluminescence. "I see that's wrong. It's still magical, even though I know there's a scientific explanation. It's still magic."
He doesn't say anything. Instead, he turns over and floats on his back, spreading his arms and legs so that he looks like a glowing blue angel floating in the water.
Then, he turns his head toward me and says, "Come on then."
I let out a surprised huff. "Alright," I say. "But it's not because I'm interested. It's only because it's magical." Then I spread my arms and legs out and float on my back.
The moon spills silvery light over us, and from the corner of my eyes I can see the field of blue fairy lights sparking in and out of existence around us. It feels like we're floating in the middle of the deep, black universe and stars and planets are being born in brilliant blue flashes and then fading quietly away, only to be born again. And again.
The night is quiet. Neither Declan nor I speak. We just float together in bioluminescence. My arms extend out and I startle when my hand brushes against his.
He doesn't say anything, and neither do I.
Instead of pulling away, I leave my hand next to his. It's sort of lonely in a universe of floating blue lights, and it feels comfortable to have his hand close enough to hold, even if I never actually do reach out and take it.
He doesn't pull away either. So we float there, staring up at the crescent moon, a minute, two, five passing by. Touching, but not.
---
Did you love this sneak peek of Once Upon an Island?
to find out what happens today!