I am so happy to announce my latest summer romcom book Once Upon an Island is now available everywhere! This modern retelling of Pride and Prejudice is the perfect summer romcom read. Check it out today!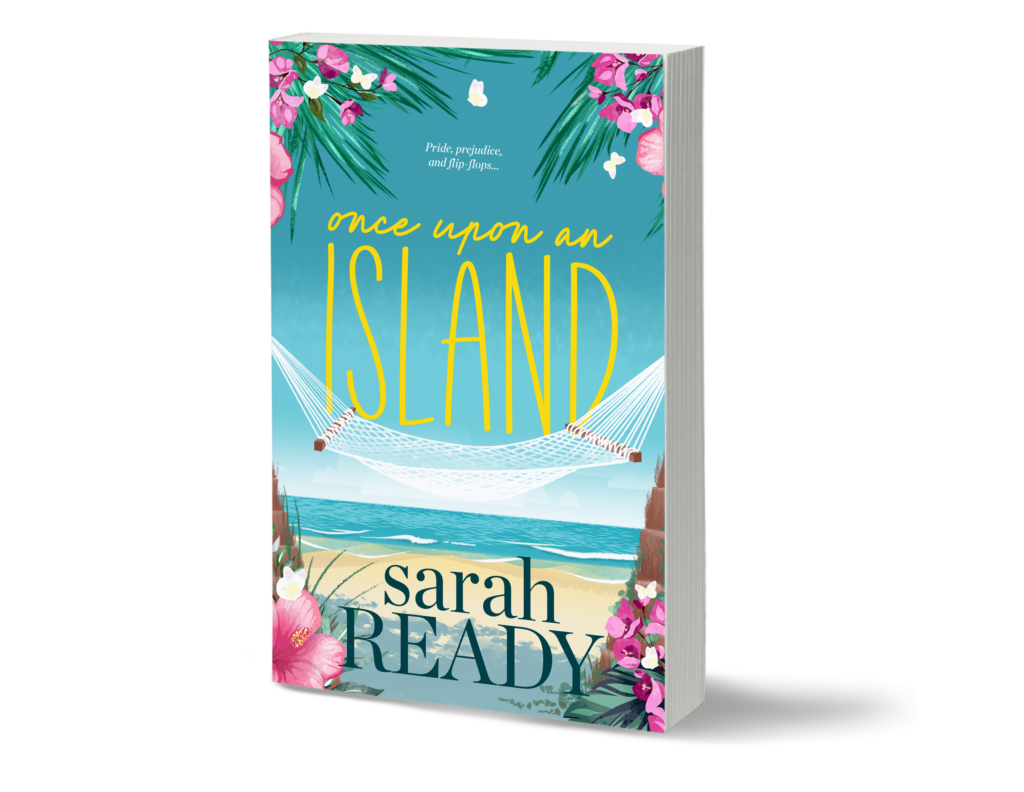 A beachy take on a classic romance from romcom author Sarah Ready.
Fun-loving Isla Waterstone loves her laid-back life on Mariposa Island. She has everything she could ever want…a great job as a journalist for the local paper, amazing friends, and pink sand beaches with stunning tropical sunsets.
The only problem with tiny tropical islands? There are more sea turtles than single men.
So when British billionaire Declan Fox and his aristocratic friend arrive, Isla's friends know this can mean only one thing.
Marriage.
After all, it's a truth universally acknowledged, when a single billionaire travels to a tropical island, he must be in want of a wife.
But Isla isn't convinced. Especially because Declan is the most rude, arrogant, prideful man she's ever met.
Or is he?
From tropical Mariposa to England and back again, this playful summer romcom, finds that first impressions don't always tell the whole story.
"A fun and sweet love story…" Kirkus Reviews on Chasing Romeo by Sarah Ready
"…winning read about a little discussed topic." Kirkus Reviews on Josh and Gemma Make a Baby by Sarah Ready
You can get your copy of my best summer romcom Once Upon and Island everywhere books are sold!
Apple Books: https://apple.co/3sTDWLO
Amazon US: https://amzn.to/3yVADHH
Amazon UK: https://amzn.to/38M3xiT
Amazon Canada: https://amzn.to/3a804LO
Amazon Australia: https://amzn.to/3GaWf4u
Kobo: https://www.kobo.com/us/en/ebook/once-upon-an-island-8
Nook: https://bit.ly/3Px8axM